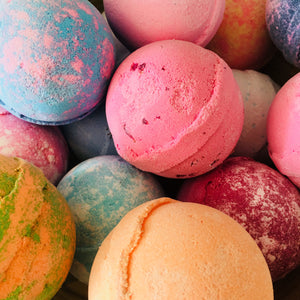 Proudly made in the UK without palm oil and 100% vegan-friendly these luxurios bath bombs are perfect for young and old alike. Set time aside at the end of your day to pamper yourself and relax in a warm soothing bath.
Various lovely smelling bath bombs - will be selected at random so you will get a nice surprise when delivered.
Dimensions :

Each bomb weighs approximately 180g

Ingredients: Sodium Bicarbonate, Citric Acid, Aqua, Butyrospermum Parkii, Parfum.